About
TAKANO LANDSCAPE PLANNING Co.,Ltd. accept Internship students (as a part of school curriculum) and Open desk participants (out of school), and offer a broad experience to any people interested in landscape architecture.
General information
We have no special criteria for internship students and open desk, as long as you are healthy, and have a strong interest in landscape architecture and our company.
We don't offer special program for internship students and opendesk. They will instead participate in our on going projects.We may go to the survey, making a model and the constraction workshop on the site and so forth.
We will have prensentations of company's approach and past projects and will take you to the sites of past projects of our company.
Many of our staffs can speak English (some only a little).
You can come at anytime and can stay as long as you wish, except below vacation period.
Golden week: 4/29-5/5
Summer holiday: 8/10-8/15.
New yaears holiday:12/28-1/5
*The office will be closed during these period and staff will not be available to take you shopping outside.

We don't pay an expenses for traveling, meal is your own, and the salary.

Business hours.
(Monday to Friday, 9:00-19:00)
If you need a visa in Japan, we don't handle to take a visa.
If you are not a students of University and want to come as a opendesk, we suggest
But if must need a office signature, we don't mind sign to documents.
Office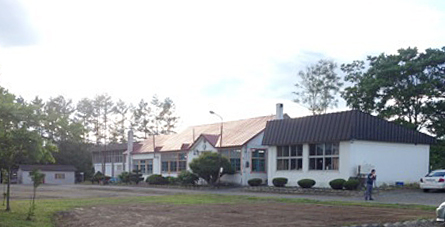 Our office is in an old school building
Living
We have a dommitory type of accommodation for participants, that is 3 minutes walking distance from our office (A very simple old farmer's house).
We will charge for the accomodation is 9,000 yen/month and fuel for winter is about 5,000yen /month. Please see the attached excel file for further details.
About the cost for stay
The number of participants we can accept is limited, if many participants want to come at the same time, we may ask you to adjust your schedule. And may ask you to share the room with another participants.
Sometimes we go to a nearby Onsen, you can join with us.
We have a Wi-Fi environment in the accomodation.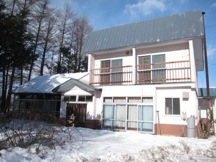 Guest house appearance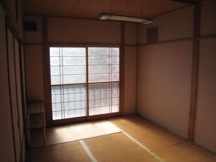 Guest house private room
Meal
We take turns cooking a lunch and a dinner, and you will be expected to take turns in.
It takes a cost 6,000 yen/month included a lunch and a dinner.

About a breakfast and meals of holidays is takes by yourself. You can use some cooking tools in an accomodation.

If you abstain from certain foods, as for religious or medical reasons, please let us know. We may ask you use your own kitchen tools.
To Being with
A passion for landscape architecture.

A curiosity for country life.

Laptop PC. If there is your own PC it will helpful for you.
Working wear for workshop on the outside.
In summer we love to play the soccer, and we are very welcome to join in!
Winter is very cold here (sometimes below 20℃), so warm clothes and winter gear are necessary if you choose to come in winter
Attention
Please ask in advance if you want to come with a friend.
We do not have many staff and would ask for your patience and cooperation while here. Please adjust the time of your arrival and departure to be within business hours.
(Monday-Friday, 9:00-18:00) * If you have difficulty adjusting please get in contact with us.
Hokkaido Island has a short history, and if you are looking to study traditional Japanese culture, it would be better to look for an internship on Honshu island.